Custom Labels Perform In Any Environment
admin
Custom Labels Perform In Any Environment
What makes a label a custom label? When a label is created to meet specific and unique requirements. These requirements often fall under two categories: Actual Size and External Environment.  A custom size is a common requirement when a label buyer has a unique product size, or the label has specific font size requirements which results in a very large label.  Environmental factors are where the label will be used and on what kind of surface. Many labels must endure significant heat, cold, frost, water and strong UV conditions. Other times the label needs to be customized because it needs to adhere to a surface that could be covered with oils or chemicals resulting from the manufacturing environment. In all cases, a label that can perform across these requirements cannot be found with standard label makers, these are custom labels, crafted to meet specific needs. This is what National Custom Labels can develop and deliver for you and to your customers.  Below are just a few examples of common attributes we manufacture custom labels for:

Custom Label Sizes
From large shipping packages, to small test tubes the application of a label often dictates a very specific size.  In addition the label may need to adhere to an irregular shape, or for branding purposes has a unique shape.  A custom label size is a primary reason our customers generate consistent repeat business from their clients.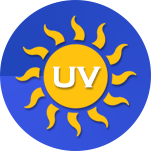 Custom Labels To Withstand UV Rays
Labels are frequently exposed to the sun and that means UV rays can quickly weaken their adhesive bond and fade surface printing.  Our custom labels can be formulated to withstand both of these powerful elements.  Your customers can now safely store, ship or sell their products in the full exposure of the sun.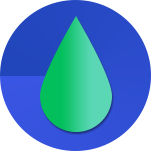 Custom Labels for Wet Rainy Conditions
Many businesses operate in wet, damp or downright rainy conditions. A grocer with drip irrigation vegetable isles, retailers with outdoor showcases or simply anytime a product is shipped means it can be exposed to wet conditions. Will your current label hold up? A custom label that withstands water by staying fastened and not smudging is a valuable product for our clients.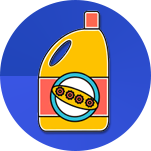 Custom Labels For Chemical or Oily Environments
Chemical manufacturing, warehouses that store and ship oil based products and many manufacturing businesses in general expose their products and thus their labels to destructive chemicals.  National creates custom labels that can withstand these types of external influences without losing adhesion and without smudging.
Custom Labels For Medical Facilities
Hospitals, Doctor, Dentist and other medical facilities all have very unique requirements for labels.  Often labels need to be a unique size to fit on a test tube or medical instrument. They also need to have properties to ease in cleaning the label or be layered with an anti-microbial surface.  Expanding into medical facilities with a custom label solution is a lucrative opportunity our clients enjoy.