Custom label development requires deep experience and an efficient process to deliver the best possible solution. National Custom Labels has been perfecting the development of custom labels for over 50 years. Learn more about how we can take your requirements and develop a successful label solution.

Direct Manager (Point of Contact)
We pride ourselves on our personalized service.  Our priority is the customer's experience.  Any sales person can help a customer, even if they are not their usual rep.  Our customer's are busy and need answers when they want them.  Our sales people are committed to insuring you have a positive experience and will never ask you to call back, or say they can't help.
Developing Label Solutions
After over 50 years in the business we know that by asking the right questions we can develop the perfect solution.  When you reach out to National we will work with you to define all your requirements upfront to ensure we develop the right label solution the first time. Once your project is defined, your order will be processed by the same account professional who created your quote to ensure a consistent flow of information.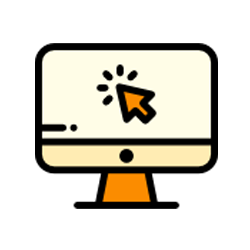 Order Status –
How we keep you up to date on the status of your orders
Once we commit to a ship date, our production team does everything it can to make sure it is met.  Meetings between sales and production occur twice a day so if issues do arise we can inform you if they impact the delivery timeline.   Timely communications is critical to meeting deadlines and our client's expectations.
100% Plain ID –
How we keep our name off your products
Protecting our customer is taken very seriously at National.  All of our cartons are custom made with the customer's pertinent information and no mention of our company.  The carton labels and shipping paperwork reflect our customer's name and again not our company. When you order from National you can be sure we will remain your invisible partner at all times.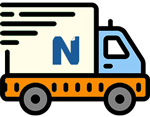 Shipping and Delivery
National Custom Labels is centrally located in Indiana with short shipping times to most locations. We ship by truck line, LTL or FTL, and by UPS and FedEx. We always are looking for the lowest cost without sacrificing quality service.
Return Policy
We never want to have a problem yet sometimes they occur.  We believe that anytime a customer feels they need to return a product, we have an opportunity to learn. National will work with each our customers to learn what went wrong and make it right through a high priority process:
Product issues come into our sales department and a meeting is quickly coordinated with the Production Manager.  We will attempt to identify the issue and may need to request samples from you as part of our investigation.
As part of our quality process during production, all cartons are marked with an identifier associated with a particular roll of material.  Each roll of material is marked with the press and press person.   This allows us to identify where an issue occurred and share what we have learned directly with the team where the issue originated.
Once the problem has been fully identified, the customer is engaged and an agreed upon resolution is reached.  We know time and communication are of utmost concern and issues are given the highest priority.