WE CUSTOMIZE AT EVERY LAYER
When a label can't be found anywhere else, we're the ones who can make it!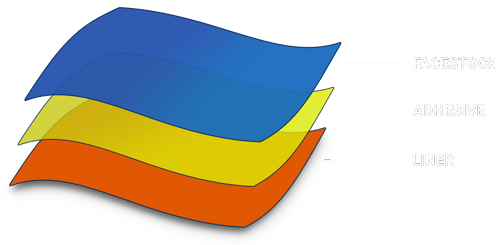 What We Do For You:
National Custom Labels customizes each physical layer that makes up a label to meet the unique environmental and use needs of our clients. We sell our labels through a print distributor network throughout the U.S and Canada. Our distributors are print experts who work closely with us to meet the end user's specific requirements. With National Custom Labels print distributors are able to solve unique label challenges for businesses thereby expanding their potential for business and long term dedicated customers.
Never get passed around, at National our print distributors have a single point of contact with a highly knowledgeable label expert. Your label expert at National will handle for you every aspect of the order process and follow-up.
We Customize Your Labels at Every Layer and Produce Labels in any Size Or Shape.  Although we can customize to virtually any need, these are the typical elements we customize: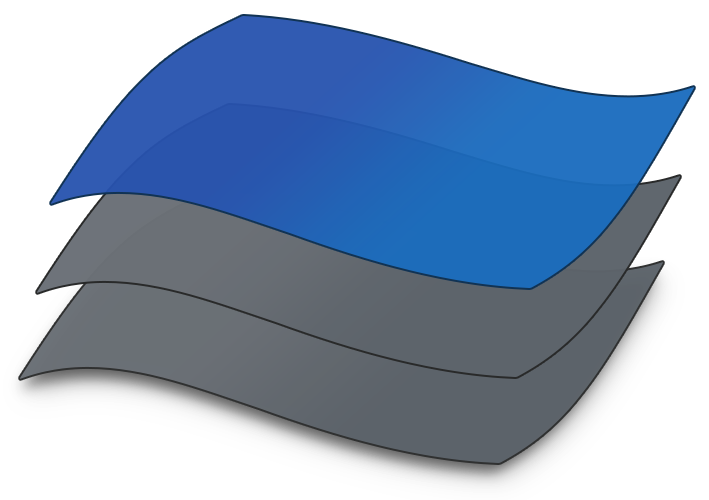 Facestock
The facestock is the top layer of a label. The facestock is what you can see and feel on your products, mailers, and containers. We evaluate a number of factors when developing facestock including:
How are the labels imprinted?
What will it be applied to?
Will the labels be exposed to extreme temperatures or moisture?
What environment will your label be in?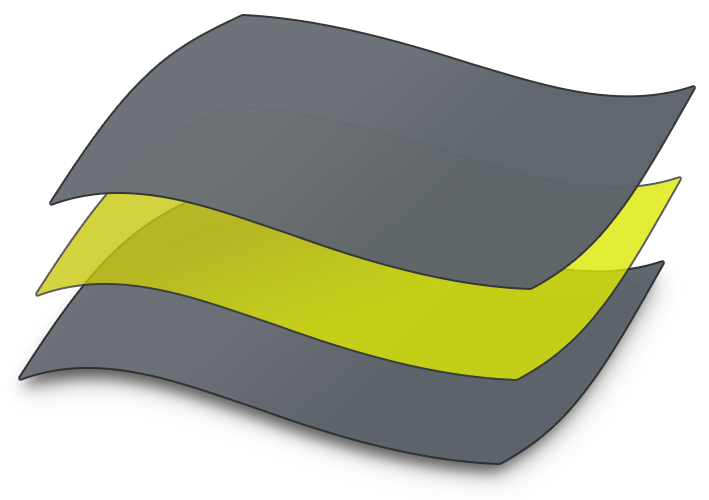 Adhesive
The adhesive is the middle layer of your label. An adhesive forms a bond between your label and the surface it's being applied to.  Adhesives are generally rated by tack, or its stickiness. Labels can have a variety of adhesives for different applications.  We custom design the adhesive layer so it can withstand environmental conditions like heat, cold or moisture as well as to adhere to unique surfaces like glass, metal and even surfaces that may have a chemical component like an oil can.  Bottom line is that we account for your needs and design an adhesive that will work.
What is the label being applied to?
How long is the label intended to stay there?
Does it need to be removed cleanly?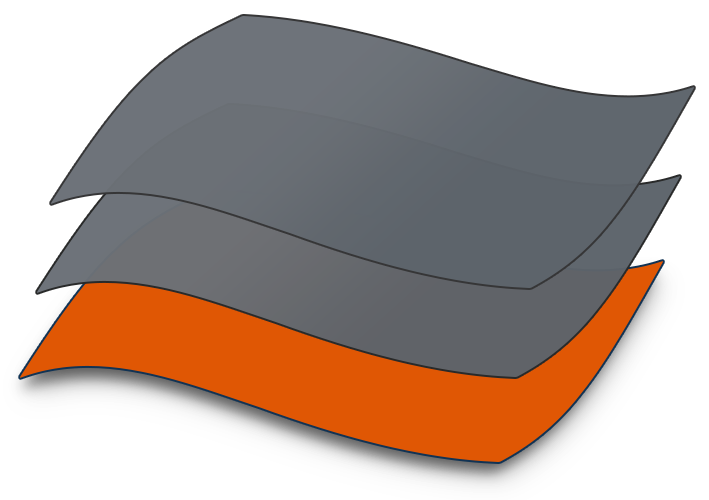 Liner
The liner is the bottom layer of your label. A liner plays an important role for labels. The liner enables the label to have a seamless feed through the printer. Without a quality liner, you may see printing issues such as jamming and curling. National uses top quality liners to ensure our print distributors experience consistent and high quality results.
Is the label auto-applied?
Does it need to lay perfectly flat?
Is it printed?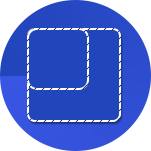 Labels With a Custom Size or Shape
There are many other elements we can customize with your label, however the size of your label is one of most important ones.  From large to small labels to irregular shapes and patterns we can customize your label to the size and form that meets your needs.
Thousands of businesses have custom label needs and now you have a simple and quick way to earn this business without having to be a custom label expert. The next time a customer asks you for a unique label, you can say YES, and let National do all the heavy lifting for you.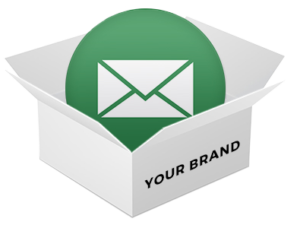 100% Plain ID Label Products
At National Custom Labels we understand the necessity of confidentiality; we specialize in B2B label creation and will send out every order in unbranded, white label packaging as standard. We can process orders with your branded packaging upon request. Operate with confidence that your company will enjoy full branding of your sales and services with no direct contact from National Custom Labels.
Get a Quote For Your Custom Label Project
If you have a specific label project with custom requirements, let us give you a free quote here. Or if you have a potential client with unique needs, send us your requirements and we will show you how we can deliver the perfect label.
Custom Label Production Capabilities
National offers a full arsenal of label and tags products and capabilities.  We are a custom label house.  All of our products are made to your customer's specifications.  Sizes ranging up to 18" x 24": Rolls, sheets, fan-fold.  We can print up to six colors, various imaging topcoats, Linerless labels, Label-Form Combinations and pattern adhesives.
Custom Label Print Technologies
National has always been on the forefront of developing new label and tag products to image properly in new print technologies.  We were one of the first companies to develop pin-feed labels to run on computer printers in the 60's.  We developed labels to run on the first generation of laser printers – IBM 3800.  And now we have materials and topcoats for today's thermal imaging technologies.  Having a problem with imaging, scanning or image rubbing off – give us a call!
Custom Label Finishing Solutions
The ability to supply the labels and tags to your customer in exactly the format that works for their process is a serious matter at National.  Rolls the wrong length as the ribbon; Sheets stacked to heavy causing 'nesting' and misfeeds; Pads not glued properly.  These are some of the problems that make us all look bad.  We are diligent on understanding all the necessary requirements for finishing the labels and tags to meet specifications.