About National Printing Converters (NPC)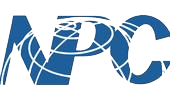 National Printing Converters (NPC) was started in 1963 in Los Angeles, California supplying printed tape to the aerospace industry. With the introduction of computer printers, NPC was one of the first companies in the country to supply 'pin-feed' labels into this emerging field. We often referred to ourselves as National during this time. In 1972, NPC expanded by opening a second manufacturing facility in Indiana to distribute our products across the country. We began to partner with a print distributor network developing in the country as the National Business Forms Association (now the PSDA).

Recently we have updated our image and website to be in better alignment with the core service we actually provide – Custom Labels!  Therefore, our website is now named National Custom Labels, but have no doubts, we are the same National Printing Converters (NPC) company you have done business with in the past.
Our Commitment To You
We believe success is based on providing our employees and customers with a positive experience. It is our goal that customers finish their interaction with us with a smile and the confidence we are working for them. We believe our greatest asset are our employees, and strive to support their finding meaning and fulfillment in and at work. Our leadership team empowers our employees to do whatever they can to heighten the positive experience for our customer.