Be Unique!
Grow Revenue with
Custom Built Labels
GIVE US A TEST RUN AND GET 10% OFF YOUR FIRST PRODUCT ORDER OF UP TO $1,000
Selling custom printed labels and customized marketing promotional items?
You're business needs to continuously find products to differentiate yourself from the competition in order to grow. National offers you the ability to grow your revenue opportunities through custom BUILT labels.
What is a custom built label?
Many businesses can custom print a label, but what if that label needed to be applied to a wet or an oily surface? What if the label needed to withstand hot, cold or UV rays? A custom BUILT label means we actually develop the label materials to meet the unique needs of your customers.
When you meet a customer's unique needs you:
Gain a loyal customer as there is no other place for them to purchase this product – you built it for them!
You have a higher profit margin as you no longer have to compete with others for selling the same product.
You have a new continuous line of revenue as this customer will always come back to you for re-orders.
You don't need to change your business, learn something new, or do any of the heavy lifting:
National Custom Labels is your custom built label partner and we do all the work for you.
You deliver the customer and their label needs and we build the label for you
We stay 100% behind the scenes and even deliver white label so you can take full credit and profit!
Adding custom built label solutions to your product offerings gives you the ability to grow sales with existing customers and increase sales by servicing the unique needs of new customers, all WITHOUT having to do the work!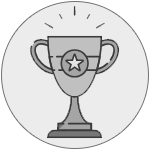 EXPERIENCE TO COUNT ON
With over 55 years of experience in custom label solutions National works with you hand in hand to add custom label revenue to your business. No heavy lifting required.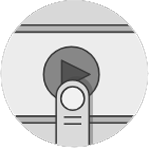 SIMPLIFIED SELLING
We will provide you with a questionnaire you can give to your customers to help identify their exact needs. From there we will develop the solution and help you close the deal all behind the scenes.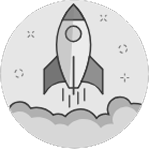 GROWTH WITHOUT COMPLEXITY
Custom label sales allow your business to develop a stream of recurring income with customers who rely on your unique, custom solutions order after order, year after year.
Submit Your Project for Discount